Solutions Architect/Applications Engineer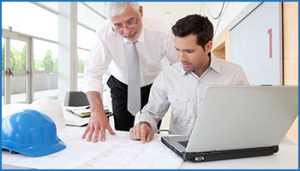 The employer is looking for an individual that can work directly with their customer documentation to determine how to best architect a solution using the SCADACOM product.  The goal is to break the project down into its constituent parts, and direct the creation of the Project Requirements. This does involve direct interaction with the customer and the engineering team on a regular basis, both at the beginning of the project when the system is being designed, during the project implementation phase when problems are discovered and must be resolved, and at the end of the project when the solution will be presented to the customer and tests will be performed to verify that all of the requirements have been met.
Key Market:
Our customers are in key market segments such as Oil and Gas, Pipelines, MetroRail, and Power.
SCADACOM:
Or product is an enterprise level software package that implements a SCADA host system. This includes several large modules including:
Data Gathering (e.g. Modbus polling)
Presentation of Live data (e.g. Schematic Displays)
Alarm Management (e.g. presenting alarms to operators, analysis of alarms, optimization of alarms, and alarm strategy)
Historical Services (e.g. trend data and alarm history)
Mobile Device apps
Network configuration and firewalls
The SCADACOM product is substantially a Software product that is built and maintained by the company. This position does involve direct interaction with the Software R&D group.
The SCADACOM product also requires hardware that includes Server, workstation and networking equipment that must be specified. This position does involve the specification of the needed hardware.
Training:
There will be an initial training period so that the individual can learn about the SCADACOM product and then they will work with others on the first few systems. The SCADACOM product is not a simple product, it is an enterprise level product and our customers often have very specific requirements.
Departments
The individual will work with the following departments:
Software R&D: to define any custom requirements, or to verify the capabilities of the current product
Hardware R&D: to define any custom hardware requirements, or to verify the capabilities of the current product
Sales: to help acquire new customers by helping the Sales team analyze potential customers
Project Implementation: to interact with this team that will be implementing and testing most of the project
Project Management: to communicate the requirements so that they can manage it effectively
Reporting to the Direct of SCADACOM
Qualifications:
Minimum BSc. Preferred in:
Engineering
Computer Science
At least 3 years industry experience in at least one of our key market, more preferred
Excellent communication skills
We are looking for someone who enjoys problem solving, and is wanting to tackle a complex product with ever-changing customer requirements. Excellent communication skills are required in order to interact with both the customer and the internal departments.